Farewell for now
In 2012 a small team from Manchester couch-surfed across the UK, meeting with, cataloguing and interviewing startups as they went. This information formed a seed of data, used to build one of the most comprehensive databases of the UK's tech ecosystem in the country, resulting in the first national map of tech ecosystems.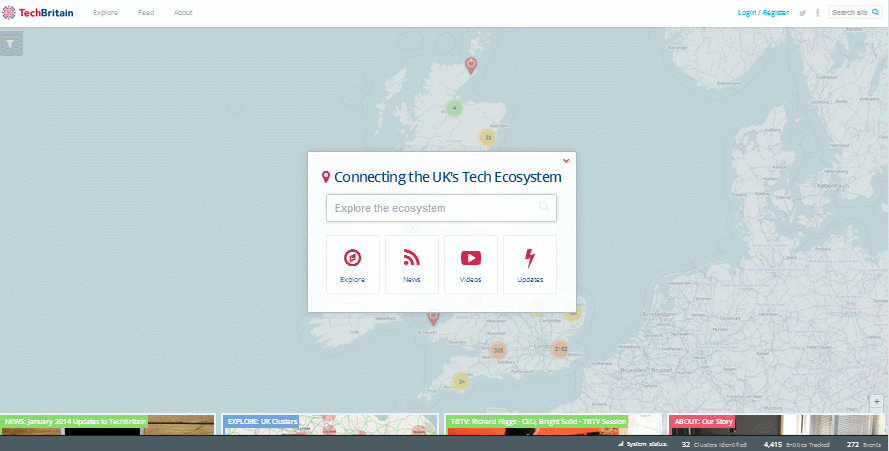 We called the project Tech Britain and for the next few years, we built and maintained it as a labour of love, building out the data, making our cluster algorithms smarter and trying to present the data in as interesting and useful way as possible.
Over time, the team has stayed together, but our work has moved beyond Tech Britain... for now. In the meantime you can find us over at Telcom.uk where we're transforming the UK's internet from the 3rd worst in Europe to amongst the best.
It's been a great journey,
The TechBritain team